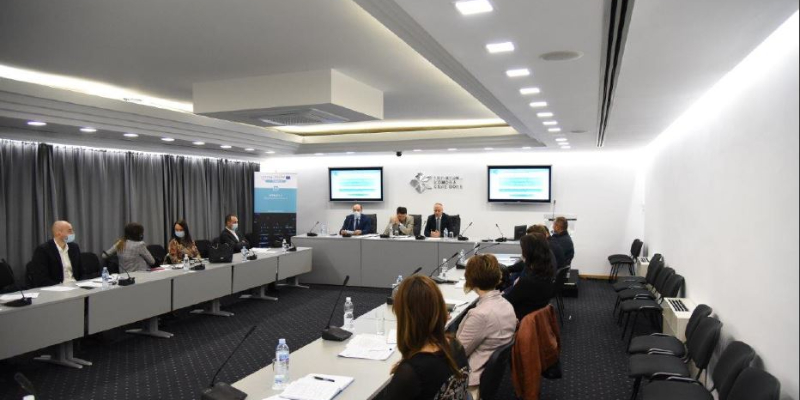 Industry 4.0: Challenges for SMEs
Overview
The Chamber of Economy of Montenegro organized an event titled "Industry 4.0: Challenges for SMEs" on 14 September 2021 in Podgorica, Montenegro.
This event was an opportunity to present the final project results and facilitate the discussion on the current state of Industry 4.0 in Montenegro, its challenges and the possibilities it offers in terms of future development of the country. 
The event was attended by representatives from various industries and sectors within Montenegrin economy. 
The participants were presented final results of inTERact 4.0 project with a focus on digitalization, industry 4.0 and modernization of small and medium enterprises. It was particularly emphasized that the project activities that were implemented in the previous period were aimed at creating a business environment that is in the service of digital innovation, strengthening the education system, providing support to entrepreneurial companies in the initial and growth phases, strengthening industries with growth potential and launching public dialogue on the benefits of digital transformation.